Natalia,
at her exquisite blog
, quotes the words of one of her esteemed professors:
He said that now with the enlargement of Europe he believes, he wants to believe, that there will no longer be "Germans who harmed Polish", no longer "Russian guilt" no longer, no more. But there will be "European shame", that we will speak of "Europeans who harmed Europeans".
Do I agree with the professor?
The very notion of grouping people together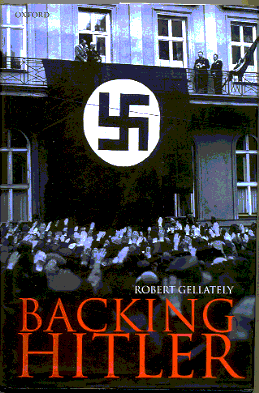 brings members of societies again and again to the state where that their individuality is not called upon to take responsibility.
We had this rally last Saturday, under the slogan, "Harov Kovea'a!" - The Majority Counts(is the one to decide). But even if the settlers were the majority, I would still see their presence in the occupied territories as wrong.
A majority or a minority - all are groups of people who find it convenient to put their individuality at rest.
Evil does have a name, a first person name. I hope that one day we'll reach this stage of personal responsibility. Each member of a nation who co-operates or is silent when crimes are committed in the name of his nation - of himself/herself - is responsible. This applies to the past, to our present, and hopefully will be the norm in the days to come.