The pattern is old, and still, to this day we are led by the nose.
As the proverb goes:
Blind Followers never go away, they only get replaced by new ones.
A bitter proverb, when you realize that the Followers are Us,
human society throughout history.
Divide & Rule.
In one hand the Whip, in the other the Straw.
Sometimes the whip is hidden behind the back, sometimes the straw -
yet always ahead go the One and The Chosen Few, followed meekly by
the multitude meeeh... meeeh...
No, we are not cut to the bones, led to the gallows, glo-glo-glo,
in full presence of mind we sacrifice our lives for the sake of Sacred Unity.
Why, meeeh... We lack inside knowledge, our brains are too small.
Only total leaders know totally all.
So, to the question if is there a chance for peace in our lands, I mean those supposedly sacred lands:
No Chance, as long as Power is Sacred.
Divide and Rule
between Iran and Iraq, between Palestinian
and Israelis.
Invest your power strongly to ensure the European Union won't duplicate
itself in the Middle East.
Divide and Rule
in South Africa, in the darkness of Africa.
Divided you'll stay glued united to US.
It's called: The New World Order.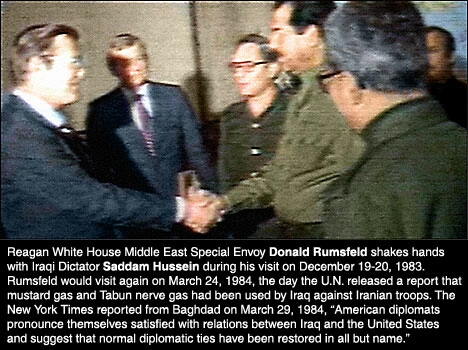 diplomats...

~~~~~~~~
read it in
Polish
;